The Results are in, and we've finally got a winner for Setup of the Year. After a few weeks, hundreds of votes, and lots of fun, who is this year's winner?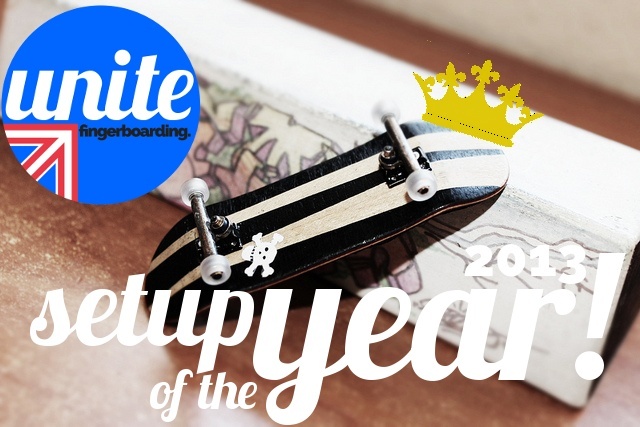 Congratulations to Jorge S for his awesome Zonawood setup, it's Setup Of The Year #3!
I'm surprised voting changed soo drastically away from the winner of the 1st round, but that's why there's runner up spots. Nonetheless Huge congrats to Jorge, it's rad to see a new setup of the year, and it's got a very subtle hint of originality mixed into an overall simple setup - I guess that's what I'd like to ride myself so I can see why it won.
I'm glad this year we were spared any pointless drama and just enjoyed some setups, I really hope you guys had fun with this like I did and will look forward to next year's competition. I don't want to just celebrate 1st place though, who got the 2nd and 3rd spots?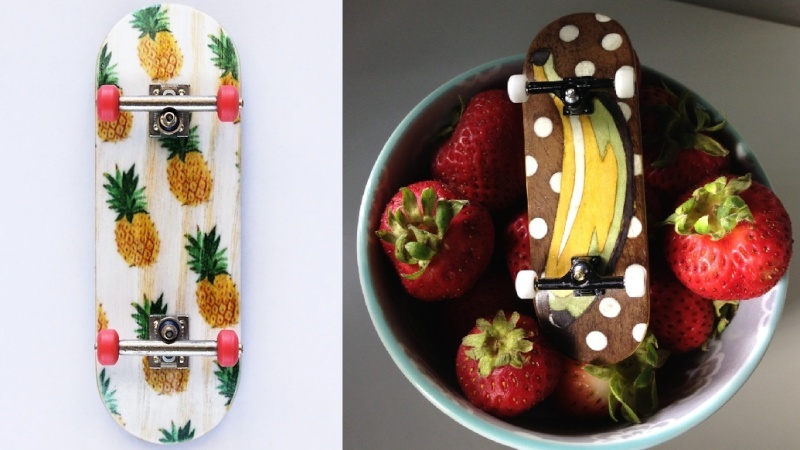 Axel W
's Weca beauty (left) and
BeastPants Chris
' BeastPants banana split.. Both amazing setups, so congratulations to those too for getting the runner up places. It's always really interesting to see all the setups that everyone creates, the mix of standard staple products and innovation really makes me smile and shows how interesting fingerboarding can be on soo many levels.
Unfortunately there's no prize for runners up, but many of you may remember me keeping the prize this year a secret. What does Jorge walk away with for having a setup crowned setup of the year?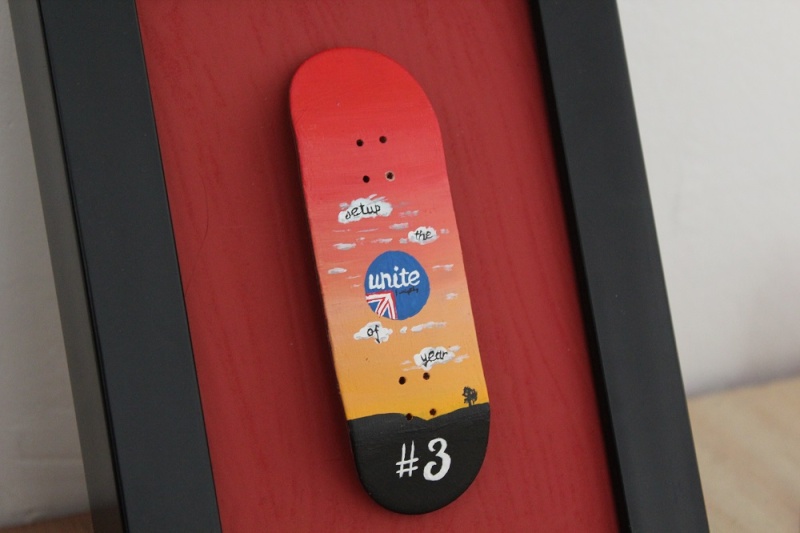 This amazing trophy will be on it's way to you, hopefully it's a fitting reward for winning setup of the year! I wanted to go in a different direction than giving away a setup this year, I think this has a much more long lasting appeal and that fits with what SOTY has always been to me. It's wall mountable or can just stand on a desk, so hopefully you'll find a nice home for it. Good luck to everyone else for next year!
Jorge, please contact me via email or facebook.
Everyone else, have an awesome day fingerboarding, and thanks for voting :)