The new shape of Pure decks is amazing, and something I've been absolutely loving in my time reviewing it recently. I couldn't keep my thoughts a secret any longer though, so here's my review! Pictures first, I set this up with BRT wides, Grand Wheels, and China tape.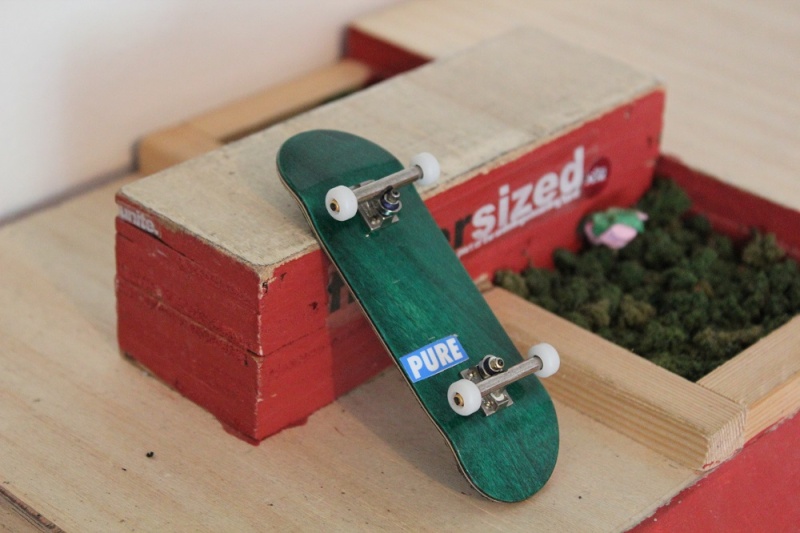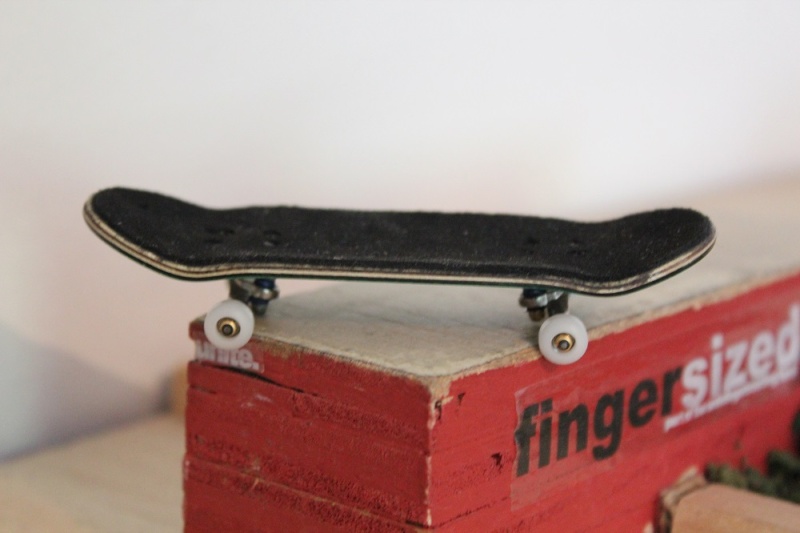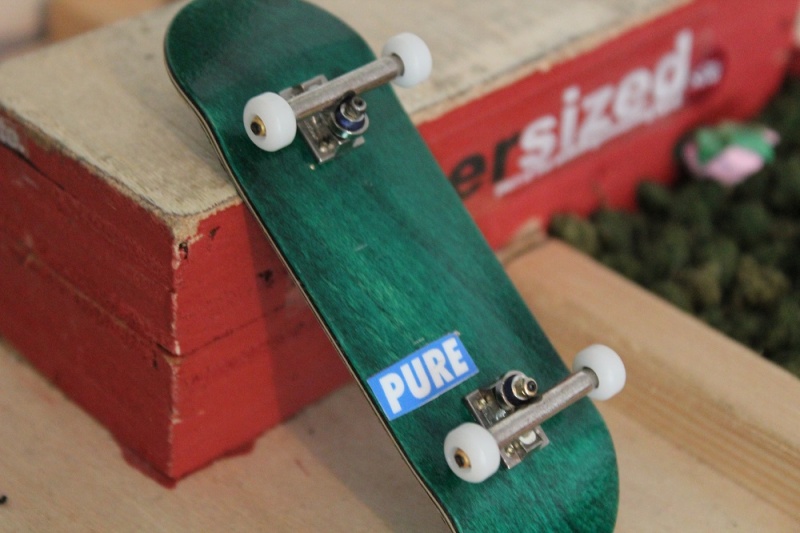 Shipping
took like a week US-UK, and it all came wrapped up nicely. As you'd expect these days really.
10/10

First impressions
, I was blown away by not only how nice the deck looked in the shape, but how nice the bottom ply was, it's such a simple yet gorgeous colour. Couldn't see any other issues with it too, everything looked spot on. I got sent two decks as one is a sponsor prize for Crossed Fingers, and I could see the two decks were amazingly consistent and identical except in colour. Cant argue with that.
10/10

Craftsmanship
on this deck is literally perfect. Perfect shape, pressed consistently throughout, rounded and edged perfectly, and with 100% accurate and aligned holes and countersinks - then all topped off with a gorgeous coat of lacquer. My only issue that I guess is 'craftsmanship' (for lack of it fitting anywhere else) is that there was no stamp/directional marker on the top of the deck to help you know which is the nose, as it took a bit of staring to work out. That's not really an issue that couldn't be fixed in 5 seconds though.
9.75/10

Performance
of this deck is mindblowing, I knew the old Pure decks were nice, and knew these had gone a step up from that, but this? Easily one of the best decks I've ever tried, and I've tried a lot of decks. It was perfect for me, a great shape with a really responsive feel to it, and pretty much ticking every right box. The shape of the kicks reminds me of the old Blosom decks, and it helps soo much with catching tricks as well as getting them snapped up into the air thanks to the ton of pop this has. Oh, and as if that wasn't good enough, it's pretty much rock solid too, and I cant see anything other than tiny barely visible scratches in the lacquer after all this time. Amazing, basically.
10/10

Overall
the only real issue I have with this deck is that there should be a stamp or a small arrow drawn on the top, and I mean.. is that really an issue? I think that says more than I could say in words as to how nice this deck is - unless you're into really hardcore boards and wont appreciate the medium kicks mellow concave that this has, I could not recommend a board more. The only crazy thing is that they're 15 dollars, but you can treat yourself to a custom or a crazy woodprint for a bit more, and I wholeheartedly think that's worth it. Fully recommended!
10/10
Go check Pure
here
:)