I don't think I've seen many, if any setups that have made me been able to imagine riding a real sized version of it more than this.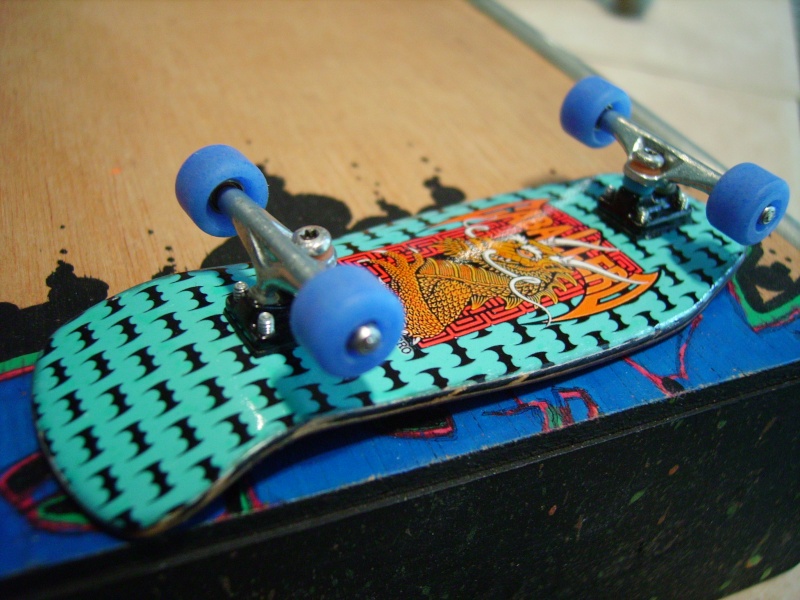 Private Press Caballero
Ytrucks X4s
Witchcraft Bushings
Grand Oldschool Wheels
Seriously.. how amazing is that? Ridiculously nice remake of a 90s skateboard, with Private Press' own shaping, and some perfectly matched hardware. The kind of board you can feel how it'd feel to ride real sized in your head, with some super soft giant wheels and a really high truck. Rad for your fingers too though, this needs a pool to go with it!
Setup from Trent of
Brutal
:)