Being that there were some awesome 'post crossed fingers' setups this week, it was pretty hard to choose just one. But..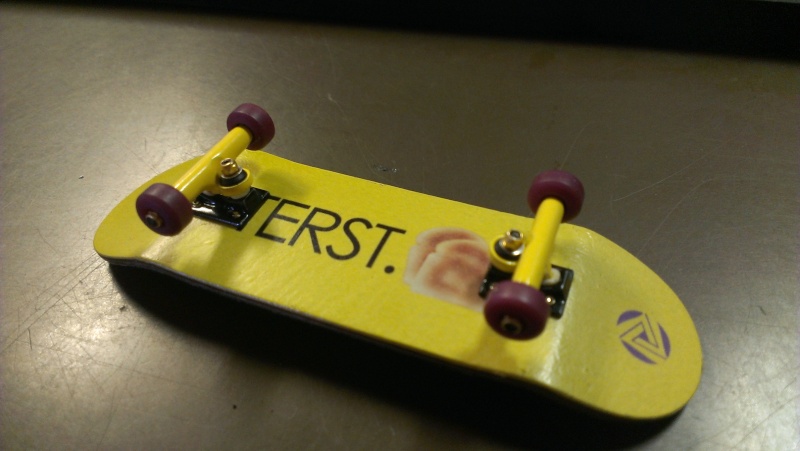 Blosom 30.5mm Terst Graphic
Black/Yellow 29mm BRTs
BRT Medium Bushings
Oak RV Purples
FBS Extra Smooth
Ridiculously cool stuff. Very much an in-joke graphic to the UK scene, this setup is from Danny H and he's known for having a very northern accent which for some reason years ago ended in him saying 'toast', which sounded like 'terst' because of his accent. So now it's on a board, and a very amazing board at that. How do I know? Well, my fingers are in the top right of the first picture, as that's taken at Campus Skatepark. Claim to fame, haha..
Go check Danny's channel
here
:)