This week there were loads of great setups, but when I saw this I knew it would win, hands down.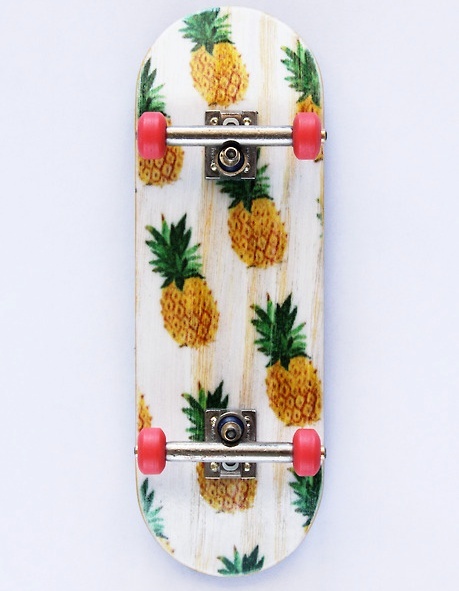 Weca Deck Pineapple Graphic
BRT Wides
Oak RV Links
Such an amazing setup! I love the look of it, the way that the graphic is rather simple and so is most of the hardware, but then it's all contrasted really nicely by the colour of the wheels. Gives a very tropical 50s feel to it, and I'm sure being that it's a Weca deck it's gonna ride even nicer than it looks. Awesome!
Setup from Axel W, go check his channel
here
:)